We have started with the wetland area. This corner of the foodforest is really wet. But it have no acceess to it. In the spring we was taking water from the dich but it dried up in the summer. We have 8 hectare in this area total but no water source. Right now we have greenhouse full of crapes and around 100 trees and bushes what needs water in dry season. Also some pumpkin areas. We got solar panels and water pump. Also inverter and cables for starting it. The idea is to pump water from the pond to a watertank. From the tank it will go in the ground where it is needed through self watering pipes. All the system we have and we need just water to make it happen.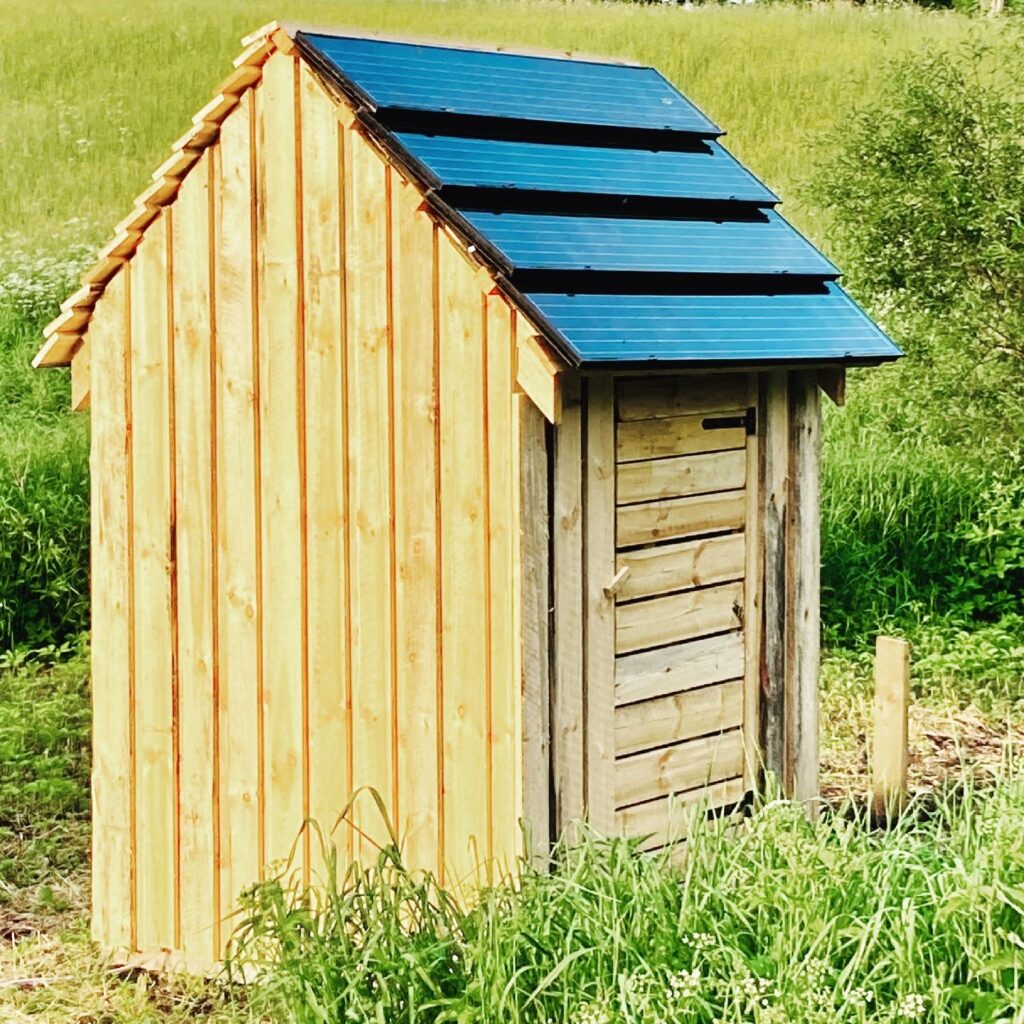 We are thinking to build next to the pond a sauna. It will be two floors. First floor a meeting room, showers, hot room. Second floor will be two sleeping rooms and one kitchen-living room for volunteers or members who are visiting food forest. Open house for everybody.
Also around the pond will be many places for veggies. It is very well in one picture what Eliise was drawing. It is thumbnail for the video in youtube.
We are working every day to collect more funding for pond. I hope you can help us to make it happen. We are happy of all donations and also it is really helpful when you can share the story. Everybody are welcome to visit us and hopefully we can grow bigger with all your help.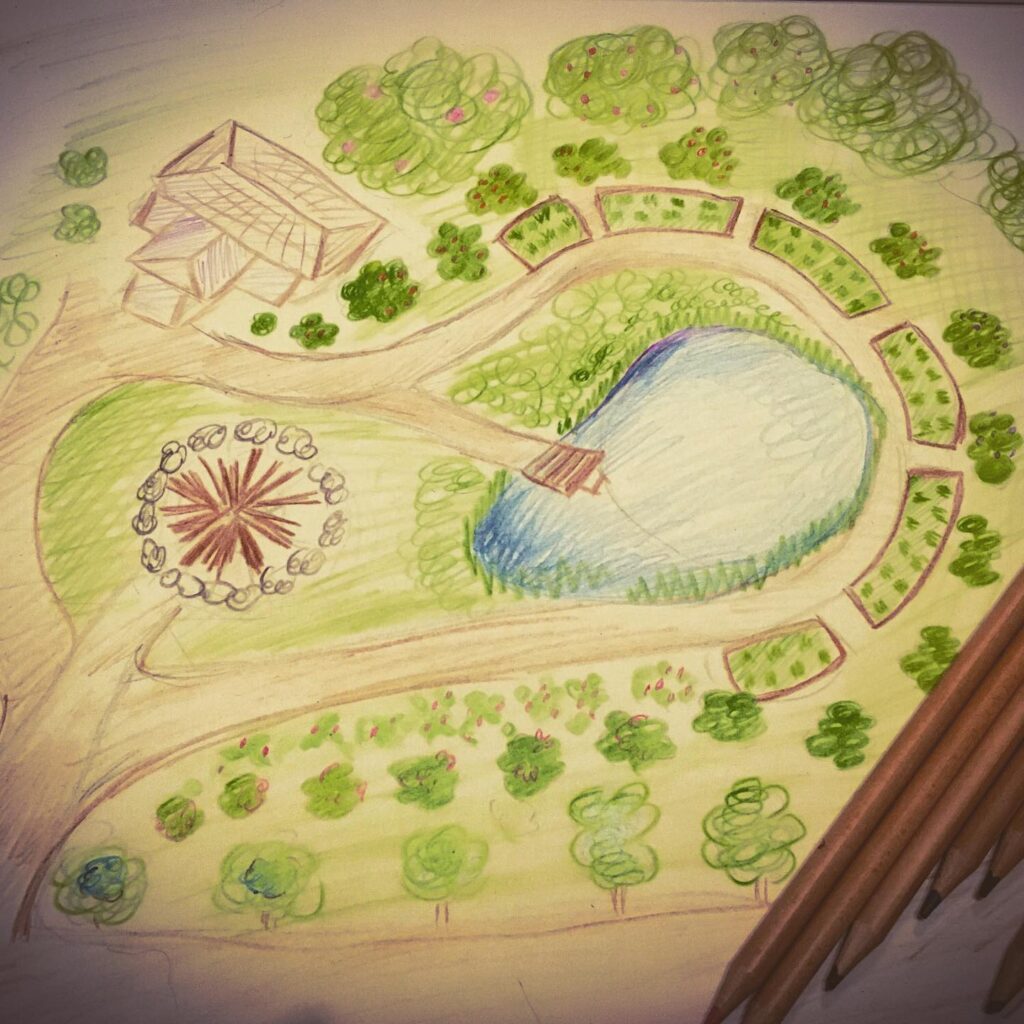 We are collecting money for new pond in Food Forest area. We are collecting donations two different channels. One you can find here in our webpage:
https://foodforest.ee/donation/
And another is Go Fund Me page where you can make donation really easy:
https://www.gofundme.com/f/help-to-build-the-northenmost-foodforest?qid=1c52cf062d3ccea2c53de7f32016cb78
thank you for helping us 🙂