Food Forest is forestgarden where edible planting of plants will copy the natural ecosystem and natural patterns.
Food Forest is like real forest, reaching up to the sky, than reaching underground. Here is all forest fronts or layers – high tree layer (Juglans Regia), low tree layer (Malus Domestica), bush layer (Ribes nigrum), shrub layer (Vaccinium Myrtillus), herb layer (Allium Ursinum), moss layer (Cetraria Islandica). Some would like to add on the moss layer also mycelial layer (mushrooms) and in bush layer also vertical layer (climbing plants). In addition, the Food Forest also has a root layer (vegetable).
Acting like this will fit in one area more plants, insects and animals, who all toghether will create healthy and working ecosystem.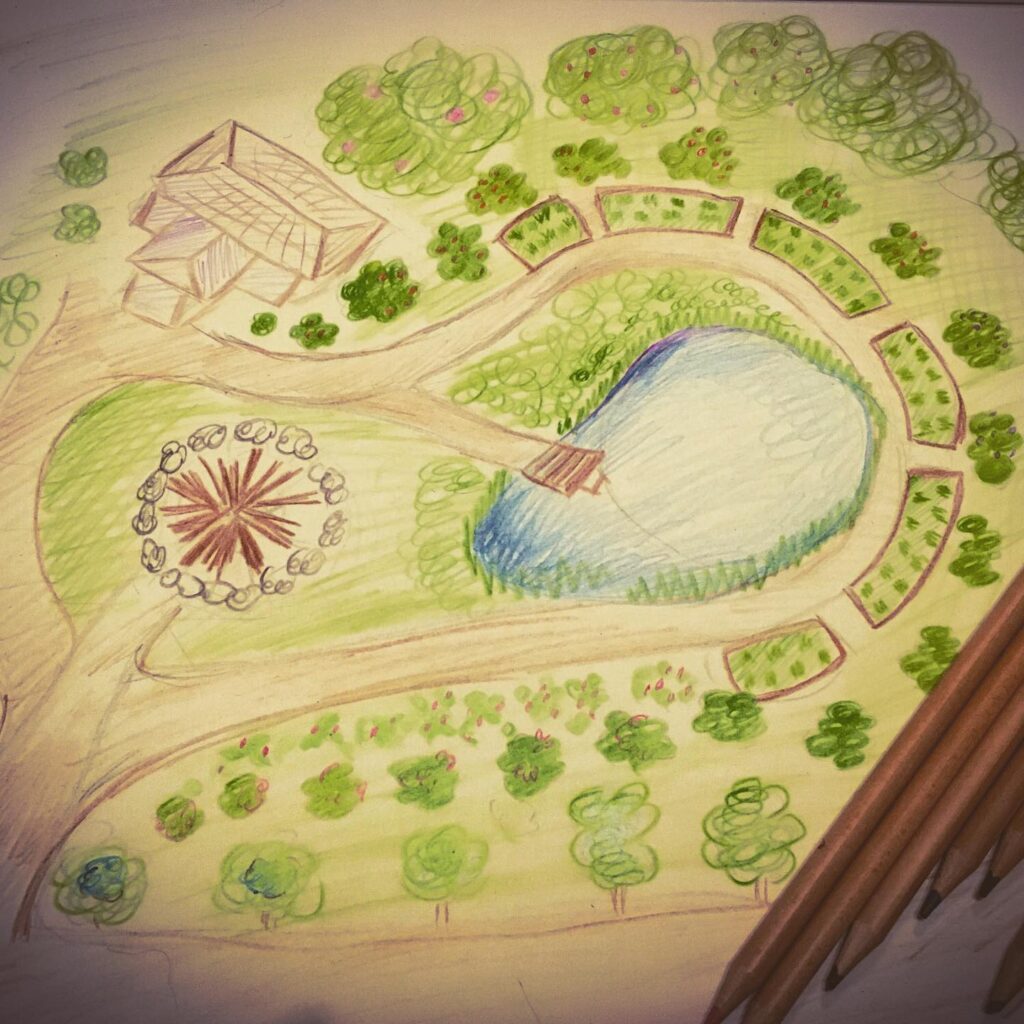 We have started with the wetland area. This corner of the foodforest is really wet. But it have no acceess to it. In the spring we was taking water from the dich but it dried up in the summer. We have 8 hectare in this area total but no water source. Right now we have…
Read more
Anyone who plants a tree has not lived in vain
Members get access to exclusive exhibits and sales. Our memberships cost 5€ and are billed annually.
Read our Blog
Laste Permaaia Kasvuhoone

Laste perma kasvuhoone Meil on rõõm teatada uuest kasvuhoonest Tsirgumäe toidusalus. Tegemist on lastele mõeldud kasvuhoonega ning teoks sai see Valga Leaderi "Aktiivne kogukond ja noored" meetme toel. Kasvuhoone on mõeldud kõigile küla lastele ja on osa "Lasteaiast". Lasteaed on ala toidusalus, kus lapsed otsustavad, mida nad seal teevad. ". Tsirgumäe toidusalu kasvatab enda toitu […]

The Advantages of an edible wild plant hedge from the natural, low-maintenance food forest garden

Wild fruits have long been discovered by star chefs and gourmets for their excellent aroma. Once from grandmother's pantry shelf, rosehip, elderberry & co. have become indispensable products for top gastronomy.